A loan is when money is given to another party in exchange for repayment of the loan principal amount plus interest.
When you're considering accepting a business loan, it's important to develop a repayment plan.
Formula to calculate loan payment.

Example:
Calculate your loan payment if the principle amount is $ 4000 and the annual interest rate is 10%.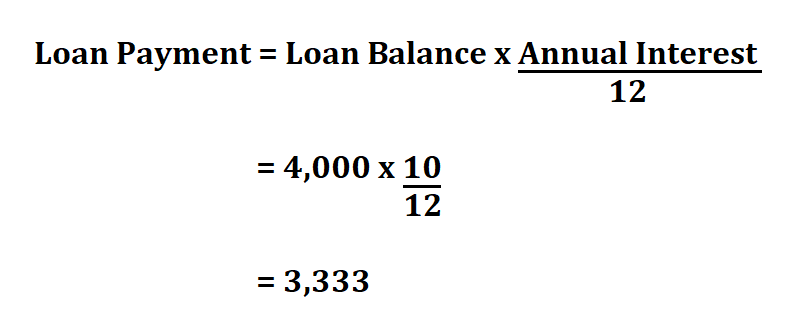 Therefore, the loan payment is $ 3,333.