BMI is an abbreviation for Body Mass Index. We can define It as a value that's derived from the weight and height of a person to determine whether a person is underweight, normal weight, or obese based on that value.
From the formula to calculate BMI;

We get;

Example:
If a person weighs 60 Kg and their calculated BMI is 25 Kg/m2,determine the height of the individual.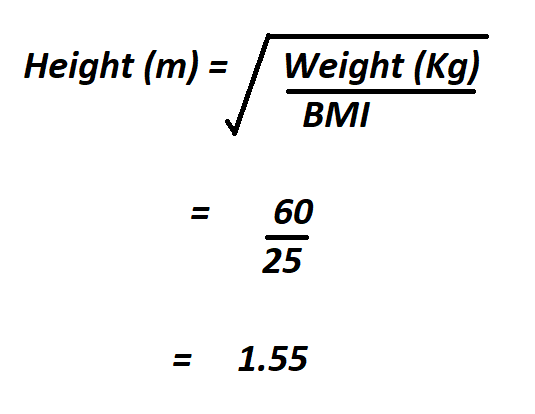 Therefore, the height of the person is 1.55 m.