Electric field is defined as the electric force per unit charge. The direction of the field is taken to be the direction of the force it would exert on a positive test charge.
An electric field is an elegant way of characterizing the electrical environment of a system of charges.
The standard metric of electric field strength is Newton/Coulomb or N/C.
Formula to calculate electric field.

Example:
Suppose in an electric field produced by a dielectric of a parallel-plate capacitor produces an electric force of 10N and a charge of 5 Coulomb, calculate its strength.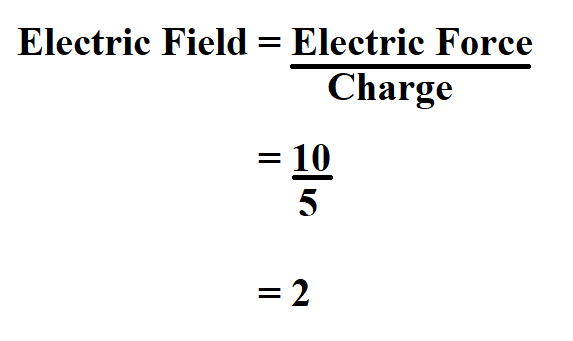 Thus, the electric field strength is 2N/C.