Effect size is a simple way of quantifying the difference between two groups that has many advantages over the use of tests of statistical significance alone.
Effect sizes facilitate the decision whether a clinically relevant effect is found, helps determining the sample size for future studies, and facilitates comparison between scientific studies.
The resulting effect size is called dCohen and it represents the difference between the groups in terms of their common standard deviation.
Formula to calculate effect size.

The standard deviation used here is the standard deviation of one of the groups.
Example:
Suppose you have the mean of the scores of grade 1 and 2 students as 25 and 20, calculate the effect size if the standard deviation of grade 2 is 2.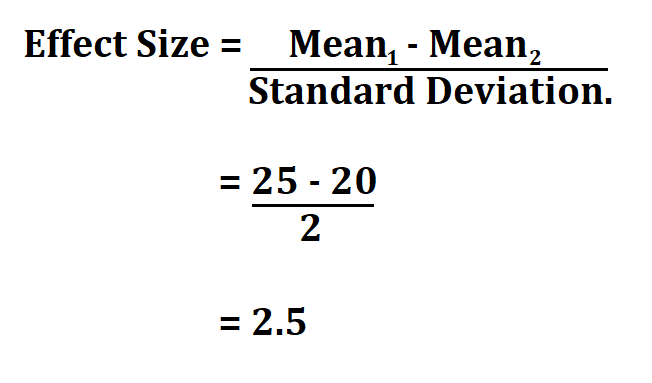 Therefore, the dCohen is 2.5.