A circuit breaker is an automatically operated electrical switch designed to protect an electrical circuit from damage caused by excess current from an overload or short circuit.
The function of the circuit breaker is to detect a fault condition and immediately discontinue electrical flow.
Formula to calculate circuit breaker size.
You first need to calculate the current in amperes of all the appliance that are on the circuit.

Example:
Suppose the current of all your appliance is 2500Amps, calculate the circuit breaker size that you will need if the voltage on which they operate is 240Volts.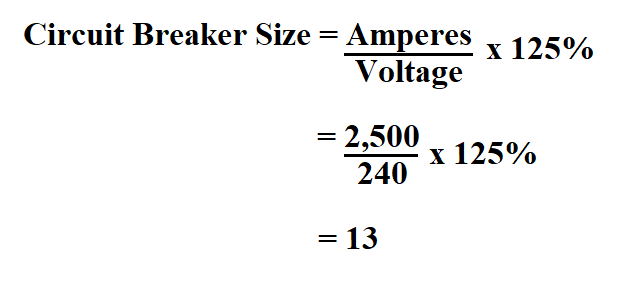 Therefore, since a circuit breaker can only handle 80% of the appliances overall amperage, in our case a 15 amps breaker is the correct choice.