CD is short for certificate of deposit.
A certificate of deposit (CD) is a time deposit, a financial product commonly sold by banks, thrift institutions, and credit unions.
CDs differ from savings accounts in that the CD has a specific, fixed term and usually, a fixed interest rate.
CDs earn compound interest, which makes them attractive to investors who are risk-averse.
Formula to calculate CD interest.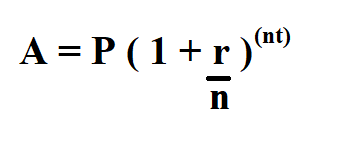 A is the total that your CD will be worth at the end of the term, including the amount you put in.
P is the principal, or the amount you deposited when you bought the CD.
R is the rate, or annual interest rate, expressed as a decimal.
n is the number of times that interest in compounded every year. Most CDs pay interest that is compounded daily, so n = 365.
t is time, or the number of years until the maturity date.
Example:
Suppose you deposited a principal of $30,000, the annual interest is 2%, the years until maturity date are 5, compounded daily, calculate the CD interest.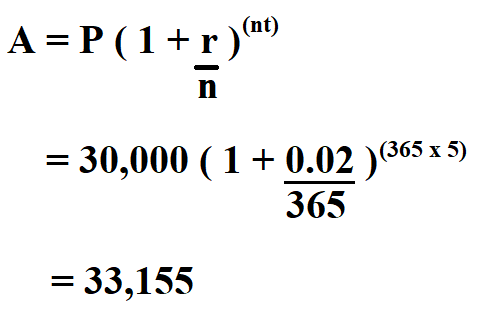 The answer here is the cds worth, to get the cd interest, we find the difference between the cd worth and the principal.
= 33,155 – 30,000
= 3,155
Thus, the cd interest is $ 3,155.