When one talks about work we tend to think that they are talking about something done to earn money, which is most of the times correct. However, in this case we are going to talk about work as force applied over distance. The standard unit of work is the joule (J).
Formula to calculate work.

Example:
A janitor pushes a vacuum cleaner through a distance of 20m. He applies a force of 50N towards the door. Find the work done by him.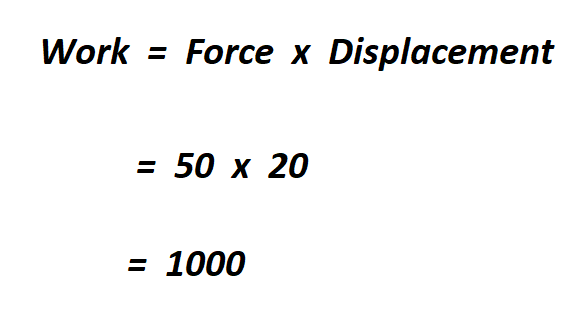 The work done by the janitor is 1,000 J.