Wavelength can be defined as the distance between two successive crests or troughs of a wave. The SI unit of wavelength is meters (m) .
Formula to calculate wavelength.

Frequency refers to the number of wave cycles per second. The higher the frequency of the signal, the shorter the wavelength. The derived unit of frequency is hertz (Hz).
Speed of light is the speed at which light waves propagate through different mediums. For this case, the medium is a vacuum and is estimated to be 3.0 x 108m/s.

Example:
A radio station broadcasts at a frequency of 99,500,000Hz. If the broadcast is an electromagnetic wave, then what is its wavelength.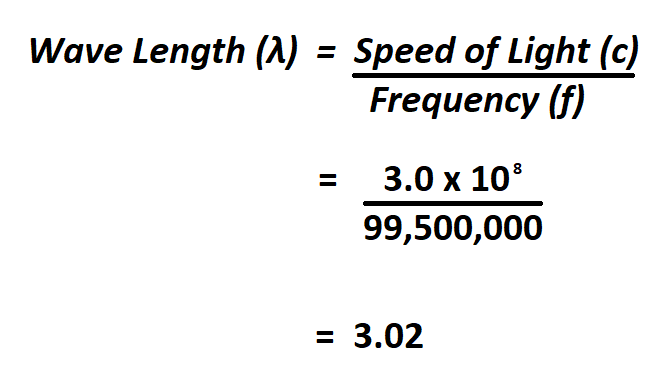 Therefore, the wavelength is 3.02 m.