A cube is a three dimensional solid object that has six identical square faces joined along their identical sides.
Volume is a measure of how much space an object takes up and is measured in cubic units.
Formula to calculate volume of a cube.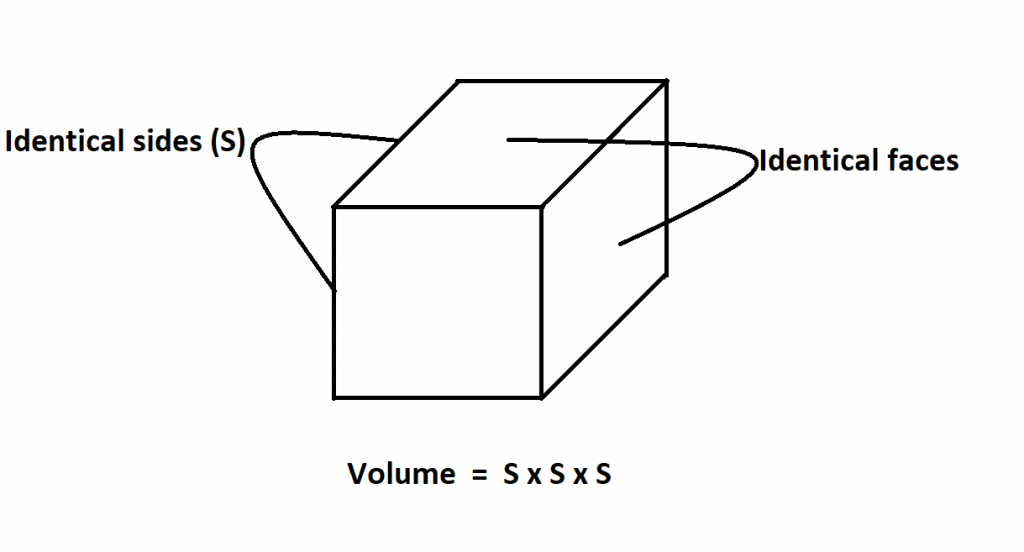 Example:
The length of one of the sides of an ice cube is 2cm. Calculate the volume of the ice cube.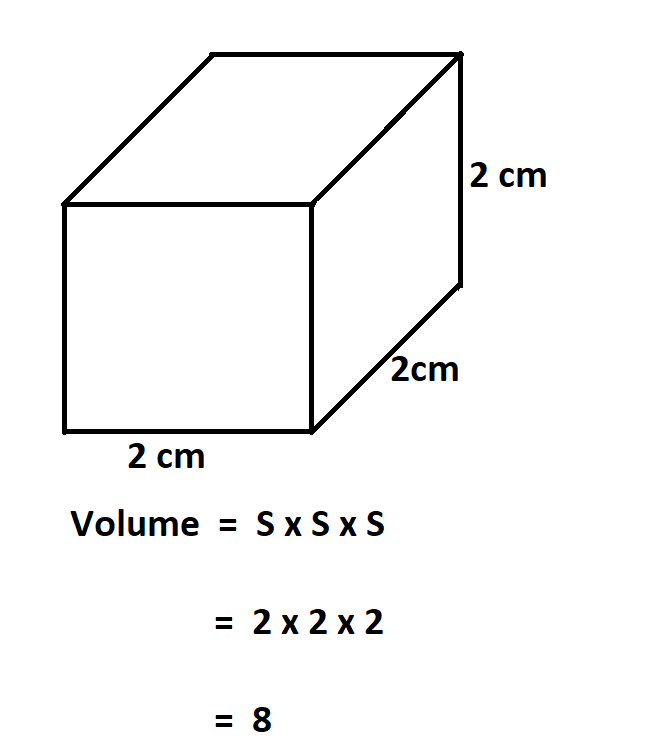 Therefore, the volume of the ice cube is 8cm³ .