A mole of a substance or a mole of particles is defined as exactly 6.02214076×10²³ particles, which may be atoms, molecules, ions, or electrons.
The mole is important because it allows chemists to work with the subatomic world with macro world units and amounts.
Formula to calculate moles.

Mass of one mole of the substance can be found in a periodic table.
Example:
Determine the moles in 20.0 grams of NaCl.
Since we know from the periodic table that the mass of one mole of sodium chloride is 58.44 grams, then;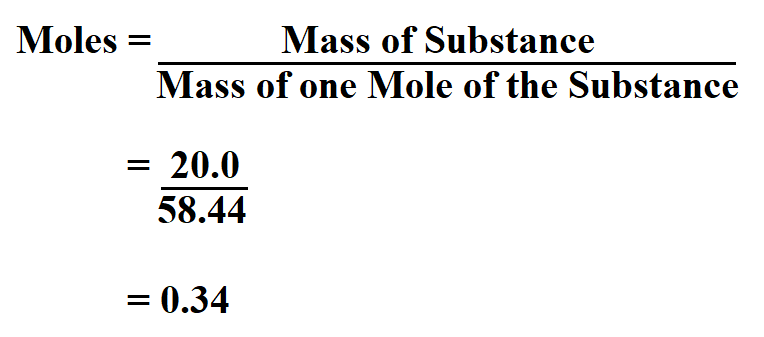 Therefore, the number of moles in 20.0 grams of sodium chloride is 0.34.