Cap rate also known as capitalization rate is the rate of return on a real estate investment property based on the income that the property is expected to generate.
A cap rate that falls between 4% and 12% is typical and considered to be a good cap rate. However, it does depend on the demand and many other variables.
The rise in cap rates indicates that there's a rise in income from the property relative to its price. In contrast, a fall in the cap rate indicates lower income from the property compared to its price.
Formula to calculate cap rate.

Net operating income is the annual income generated by the property after deducting all expenses that are incurred from operations including managing the property and paying taxes.
Current market value of the asset is the value of an asset on the market place.
Example:
If a property's net operating income is $30,000 and its current market value is $ 200,000. Calculate the asset's cap rate.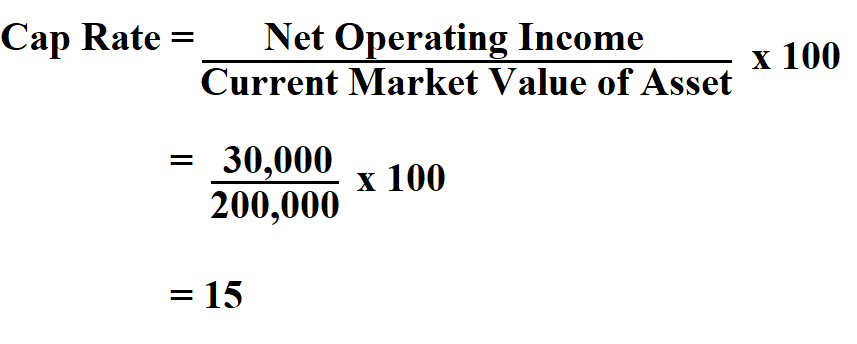 Thus, the asset's cap rate is 15%.