SAT score is widely used when getting admitted into college and even things like scholarships.
Calculating your SAT score makes you know your ranking.
SAT scores goes hand in hand with ACT score.
Formula to calculate SAT score.
You need a conversion table to convert raw scores into scaled scores.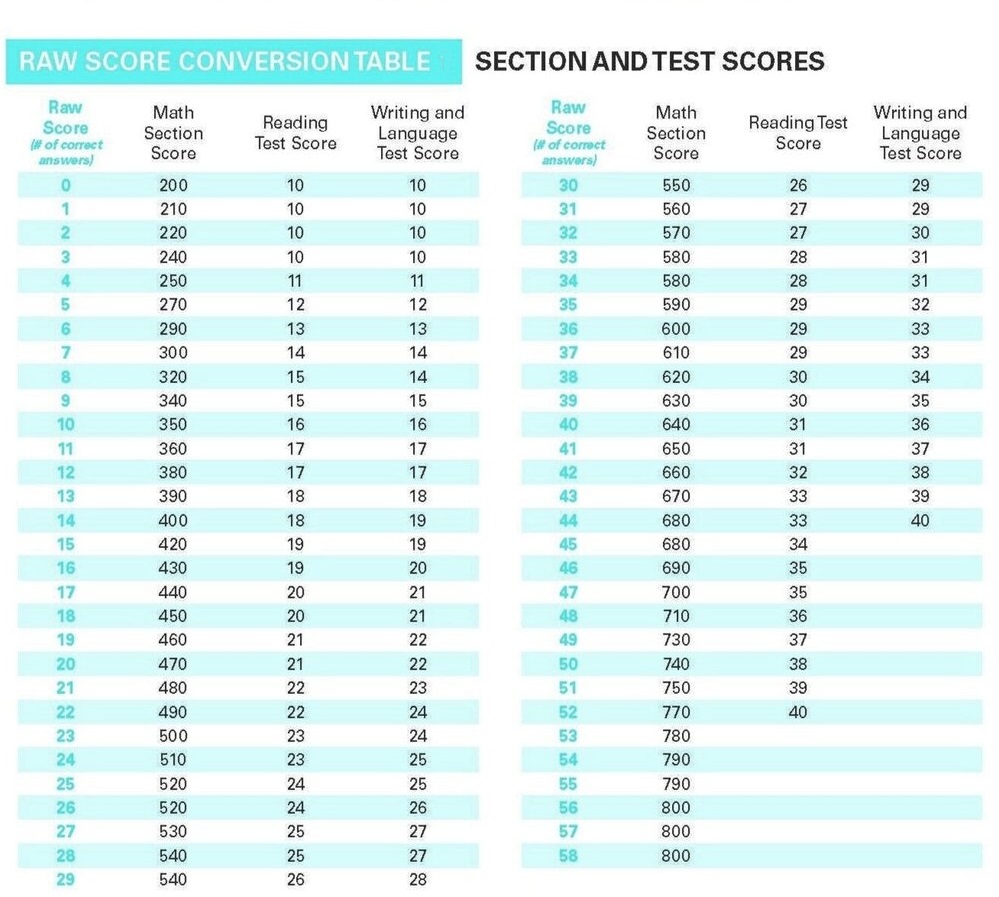 After converting your raw scores, add all the scores after adjusting the reading test scores and get your total SAT score.
Example:
Suppose you scored 50 marks in mathematics and you got 20 marks in a reading test , calculate your SAT score.
Maths = 50 (raw score) = 740 (scaled score)
Reading test = 20 (raw score) = 21 (scaled score)
For the reading test you must multiply by 10 to get the scale score.
= 21 x 10
= 210
And finally add the scores to get your SAT score.
= 740 + 210
= 950