The percentile rank of a score is the percentage of scores in its frequency distribution that are equal to or lower than it.
Percentile ranks are commonly used to clarify the interpretation of scores on standardized tests.
Formula to calculate percentile rank.

n is the number of items.
A percentile is a measure used in statistics indicating the value below which a given percentage of observations in a group of observations falls.
Example:
Suppose the percentile of 9 items is 50, calculate the percentile rank.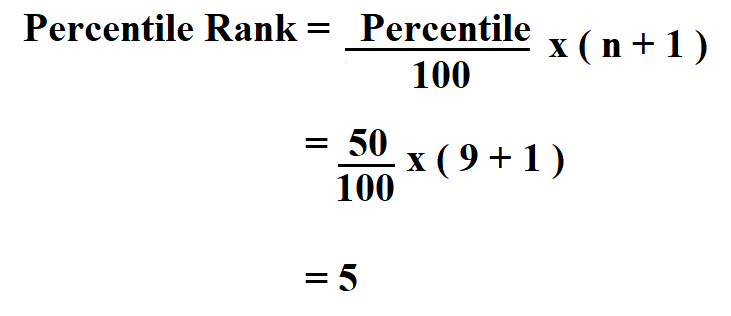 Therefore, the percentile rank is 5.