Interest is the amount of money you have to pay back over and above the principal amount borrowed. This is the way through which lenders make a profit .
Interest is usually stated as a percentage of thr principal per year.
Monthly interest is the interest paid after every 30 days or every month.
Formula to calculate monthly interest.
To calculate the monthly interest on a loan or investment, we determine the monthly interest rate by dividing the annual interest rate by 12.
Then we multiply the principal by the result.
Example:
A trader borrowed a $ 10,000 loan from a bank , the bank's annual interest rate is 12% p.a. (per annum). Calculate the monthly interest that the trader was expected to pay.
We begin by finding the monthly rate.
Therefore , the monthly interest rate is 1 %.
Then we multiply the principal by 1%.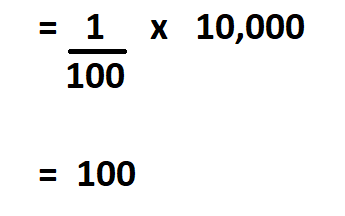 Hence, the monthly interest is $ 100.