What is Interest?
Before we get into how to calculate monthly interest, let us define interest. Interest is the amount of money you have to pay back over and above the principal amount borrowed. This is the way through which lenders make a profit . Interest is usually stated as a percentage of the principal per year.
Monthly interest is the interest paid after every 30 days or every month.
Often, we quote interest rates as an annualized percentage, but it's helpful to know exactly how much that adds up to in dollars monthly.
Formula to Calculate Monthly Interest.
o calculate the monthly interest on a loan or investment, we determine the monthly interest rate by;
Determine your annual percentage rate.
Figure out the number of pay periods.
Convert the annual rate to a monthly rate.
Calculate the MI payment by multiplying the principal by the rate found in 4.
Example 1:
A trader borrowed a $ 10,000 loan from a bank , the bank's annual interest rate is 12% p.a. (per annum). Calculate the interest that the trader was expected to pay that month.
We begin by finding the monthly rate.
Therefore , the monthly interest rate is 1 %.
Then we multiply the principal by 1%.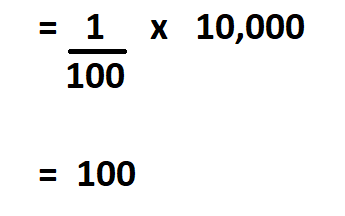 Hence, the monthly interest is $ 100.