Inventory turnover is a measure of the number of times inventory is sold or used in a time period such as a year.
Inventory turnover is calculated to see if a business has an excessive inventory in comparison to its sales level.
A high inventory turnover generally means that goods are sold faster and a low turnover rate indicates weak sales and excess inventories, which may be challenging for a business.
Formula to calculate inventory turnover.

The cost of goods sold (COGS) is the cost of the products that a retailer, distributor, or manufacturer has sold during a certain period.
Average inventory is the mean value of an inventory within a certain time period.
Example:
A tea processing factory has a cost of goods sold of $5M for the current year. Given the average cost of inventory during the year is $500,000. Calculate the inventory turnover.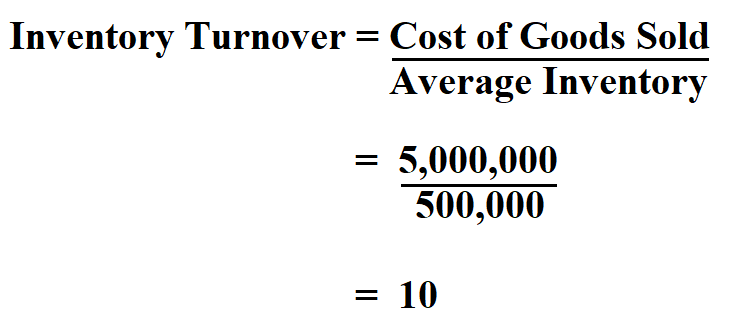 Therefore, the inventory turnover of the company is 10.