Future value refers to a method of calculating how much the present value of an asset or cash will be worth at a future date based on an assumed rate of growth.
The future value is important to investors and financial planners as they use it to estimate how much an investment made today will be worth in the future.
Formula to calculate future value.

r is the interest rate she will earn on the money.
n is the number of periods of the investment.
Example:
If you have $5,000 and expect to earn 5% interest on that sum each year for the next three years. Determine the future value.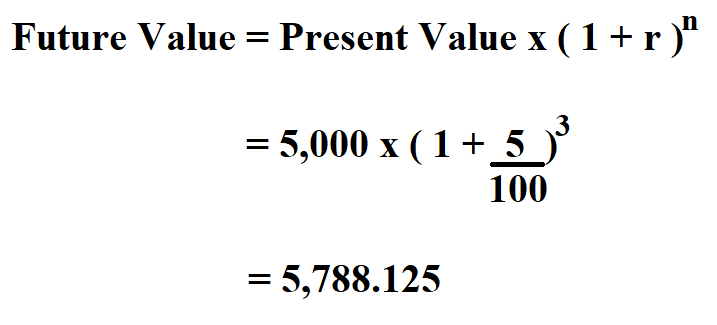 Therefore, the future value is $ 7,588.125.