Critical values are essentially cut-off values that define regions where the test statistic is unlikely to lie.
It is used in test statistic to determine whether to reject the null hypothesis.
Formula to calculate critical value.

Example:
Suppose the margin of error of a number of experiments is 0.05, if the the standard deviation of the experiments results is 7, calculate the critical value.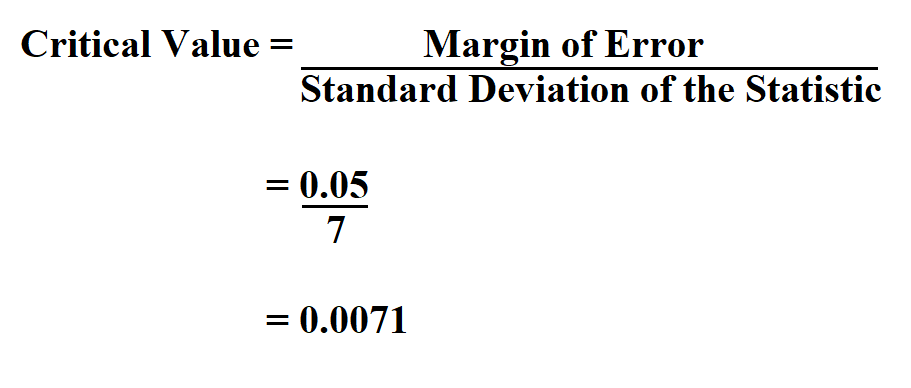 Therefore, the critical value is 0.0071.