Total cost is the sum of the fixed cost and the variable cost.
The average total cost (ATC) shows the total cost per unit of the quantity produced.
Average total cost is one of three average cost concepts important to short run production analysis. The other two are average fixed cost and average variable cost.
Formula to calculate ATC.

Example:
The total cost for producing 10 Samsung televisions is $ 100,000. Calculate the average total cost.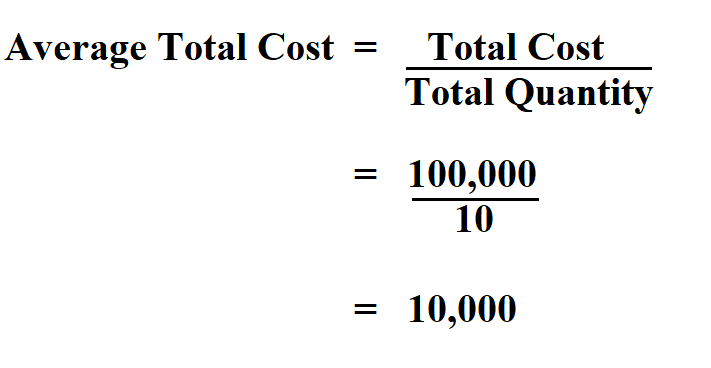 Therefore, the average total cost is $ 10,000.