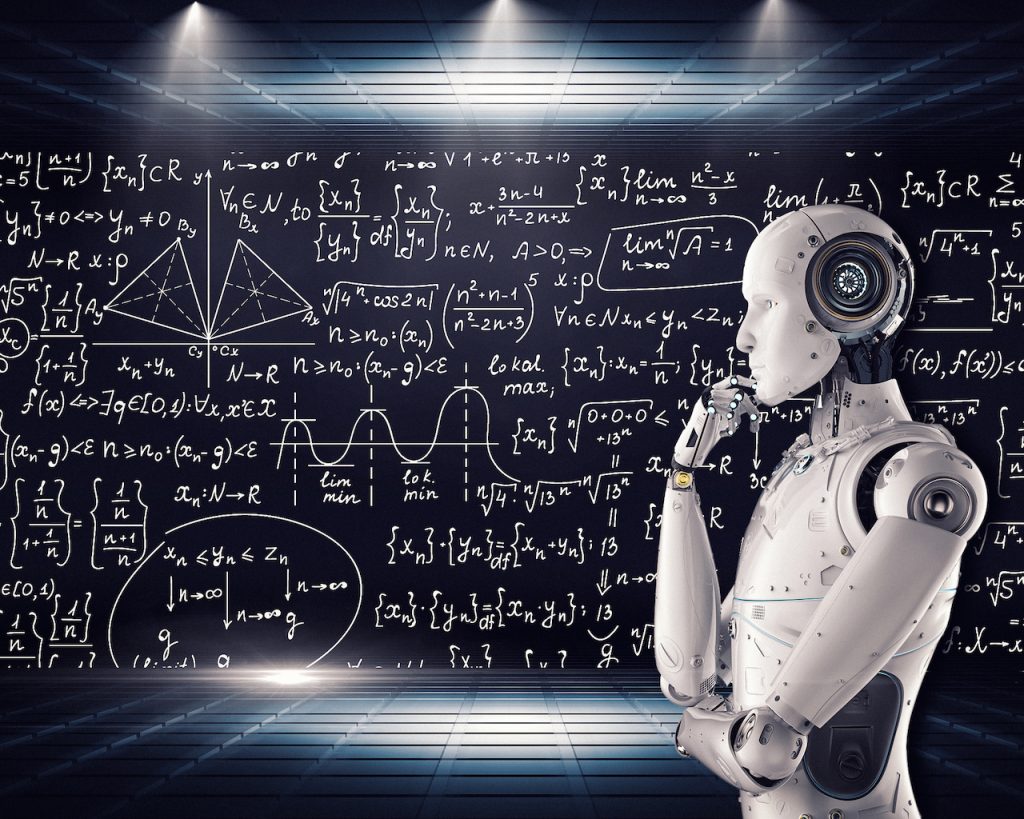 There's nothing that is not possible with the help of artificial technology (AI). Not even your
complex mathematical calculations. Whether you are a maths student, trying to solve equations,
or a teacher, figuring out how complex calculations are carried out, using technology with AI
built-in will be a game-changer for you. In this article, we have listed 5 of the best AI apps that
will solve your complex calculations. Keep reading, if that's what you're looking for.
Before we go on, using these AI apps means that you need to have a reliable internet
connection. Whether you are using iOS or Android device or a desktop computer, having an
internet connection in your device will allow you to make effective use of the AI apps.
Go for Xfinity internet to get a home internet connection for performing your complex
calculations with the help of AI-supported apps. Dial the Xfinity phone number to learn more
about Xfinity home internet plans and get one for yourself.
Once, you have the most important component set up, let's check out the best AI apps that you
can download for solving complex calculations:
1- WolframAlpha
This app is the ultimate tool for doing homework or research for your complex calculations.
Whether it's arithmetic, algebra, trigonometry, calculus, statistics, etc. this app can solve any
complex calculation. You just need to input your equation and WolframAlpha will do the rest for
you.
Features in WolframAlpha include:
Step-by-step guide included with hints and methods on how to solve your calculations.
Photo input to use the camera and input your algebra problem.
Offers a wide range of domains i.e. extensive coverage of topics including math,
science, geography, and more.
Professional input assistants to refer to for guidance.
The pro version includes additional features i.e. extended computation time and
downloads of data.
This app is available for both Android and Apple devices.
2- Photomath
This AI application for solving complex calculations includes arithmetic, algebra, trigonometry,
calculus, statistics, etc.
Photomath is free to use, but its premium service offers:
Access to a library full of explanations for selected calculation problems, which you can learn and understand on your own.
Detailed AI animations and verbal explanations to help you understand calculations visually according to your learning style.
Explanation of the "how" and "why" of complex calculations and their solutions.
So it doesn't matter if you are learning basic arithmetic or advanced geometry, you can
download Photo math on your Android or Apple phone to get started on solving your complex
calculations.
3- Mathway
From basic algebra to complex calculus, Mathway can instantly perform the most complex
calculations for you. Its features include:
Multiple types of calculations can be solved i.e. basic math, pre-algebra, algebra, trigonometry, calculus, etc.
A detailed step-by-step guide to solving complex math problems.
Interactive graphs and charts for a visual representation of complex calculations.
Take a photo of your calculations and the app recognizes mathematical symbols and expressions.
The premium version includes an ad-free experience and step-by-step solutions for more complex problems.
Connect with a live tutor for one-on-one assistance.
4- Desmos Graphing Calculator
The Desmos Graphing Calculator is pretty useful for plotting any equation from lines and parabolas to derivative and Fourier series. You can also add a slider to demonstrate function transformation or create tables to input and plot data, and more.
Other features of this app include:
Graphing i.e. plot polar, Cartesian, or parametric graphs.
2D and 3D plotting capabilities for better visualization.
User-friendly interface for inputting equations and getting solutions to them.
Integration with tools such as Microsoft Excel, MATLAB, etc. for additional functionality.
24/7 customer support for help with any questions or issues.
This app is available for iOS, Android, and desktop computers. You can try out the features for
free before you subscribe to this app.
5- MyScript Calculator
This app is basically a handwriting calculator, meant to make complex problems fun and easy
for you. Think of MyScript Calculator as an interactive piece of paper where you can write a
calculation and get back its result in real-time. Use editing gestures to develop the calculation
further and keep carrying it on.
You can enjoy the following features on MyScript Calculator:
Write calculations without a keyboard.
Easily erase calculations using the scratch-out gesture.
Save results into memory; reuse them anytime.
Retrieve your past calculations.
Use decimals, fractions, or mixed numbers.
Get instant results as you write out your calculations.
Export your results in a variety of formats such as PDF, LaTeX, etc.
This app works offline and is completely free to use i.e. you can have access to all its features
without any cost.
Final Thoughts
There you have it, peeps! These five AI apps are meant to make complex calculations less
intimidating for you. By using these apps, you will also understand how AI is an incredibly
valuable tool in the world of complex calculations. There's nothing that AI technology cannot
help you with.